Every once and a while you may have noticed that iTunes does not have the proper album artwork for the music you have imported. In some cases, it may not have the album artwork at all. It can be annoying (especially if you're someone like me who is particularly anal about keeping their iTunes library organized) when you're scrolling through your album artwork and see a bunch of blank spaces.
In most cases, there is an easy fix for this.

1) Simply perform a right-click on the songs(s) with the missing artwork, and click "Get Album Artwork". After a few seconds, the album artwork should appear. Most times, it's as easy as that!

Sometimes, however, this is not the case and you may need to enter the album artwork manually. This step-by-step guide will walk you through this process.
So for this example, we will be working with ACDC's High Voltage album. After step one above failed to work, we are going to have to input the album artwork ourselves.
1)   The first thing we're going to need to do, quite obviously, is find an image of the album cover. This can be done from a number of sources. Google Images is a great source to find these images. Another site that is great for album artwork is http://www.albumart.org/
2)   You'll need to save the image somewhere that is easily accessible. I prefer to just save them to my desktop.
3)   Once the image is saved, you'll need to re-open iTunes. Once again, right-click on the song(s) you're looking to add the artwork to and click "Get Info".
4)   Once the Information menu opens, click on "Artwork" located in the far right corner. This will bring up a blank white square to which to add your album artwork.

5)   You have two options here – you can drag and drop the file from its location into the white square, or you can click the "Add" button and locate the image through a Finder window.

6)   Click "Ok" and you'll be taken back to iTunes, and you will see your file(s) with the proper album artwork. Any other songs that are in the same album should also automatically display the new image, even if you didn't select it specifically.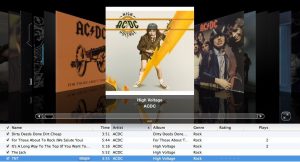 And that's really all there is to it! This same process works for movies and TV shows which may not be showing the proper artwork.
Before you go
After spending over 20 years working with Macs, both old and new, theres a tool I think would be useful to every Mac owner who is experiencing performance issues.
CleanMyMac is highest rated all-round cleaning app for the Mac, it can quickly diagnose and solve a whole plethora of common (but sometimes tedious to fix) issues at the click of a button. It also just happens to resolve many of the issues covered in the speed up section of this site, so Download CleanMyMac to get your Mac back up to speed today.