Apple and Google are two giants in the world of technology. With such large competition between the two companies, it's inevitable that difficulties will arise when trying to get products from each to work together. On previous iterations of iOS, Gmail and Apple's native mail app didn't sync together very well, and although improvements have been made, small tweaking is still required for the two to work seamlessly. This guide aims to show you how to make Gmail work for you!
---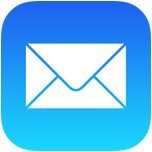 ---
Mail App
The easiest way to use Gmail is on iOS 8 is Apple's native mail app. You can add a Gmail account by simply following these steps:
Open Settings
Tap on Mail, Contacts, Calendars
Tap on Add Account
Select Google
You will then be asked to sign in with your Gmail account. You can even put in a description to keep track of multiple email addresses. You can also select which parts of your Google account sync to your phone. You can select from Mail, Contacts, Calendars and Notes, so even heavy users of Google's services can use Apple's native apps. Obviously, syncing less data from Google will help to save space in your phone's memory.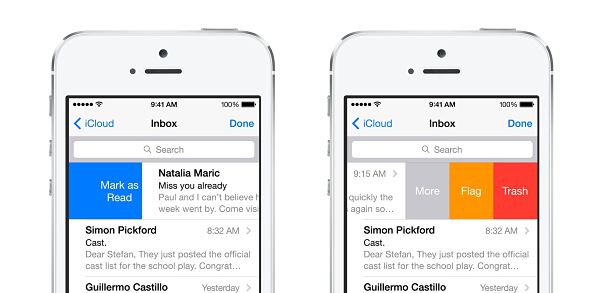 However, Apple's Mail app and Google don't work together in perfect harmony. As of 30 January 2013, Google officially ended Exchange support. This means push notifications no longer work for Gmail accounts on the Mail app. The only options available are manually checking for new emails, or "fetching" new data at timed intervals from every 15 minutes to every hour. Keep in mind that "fetching" data less frequently can help save battery life and data costs.
---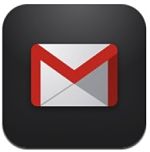 Gmail App
Free from the App Store
For some people, push email is must. Whether your job requires you to reply to emails quickly or you just like stay updated, there are still options available. The first, and perhaps more obvious, is Google's own app. This is free from the App Store, and, as you'd expect, works a charm with your email account. Gmail users who use the labels feature a lot will much prefer this over Apple's mail app, which was known to be quite temperamental when syncing emails in folders. In fact, unsurprisingly, all of Gmail's features work like a dream on Google's app, such as priority inbox, undo and archiving messages.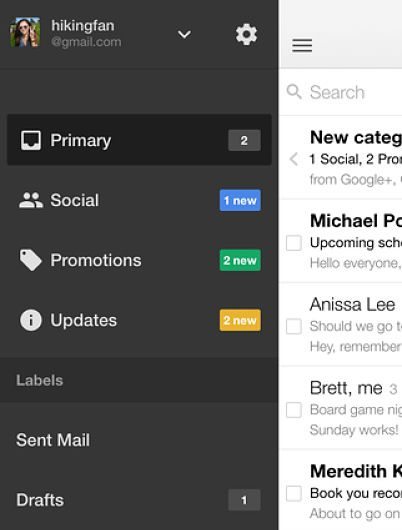 However, the Google app is much slower than Apple's native app, with long waiting times that may frustrate some users. Google's app also only works for Gmail accounts, so if you want to unite all your account under one app, I'm afraid you'll have too look elsewhere.
---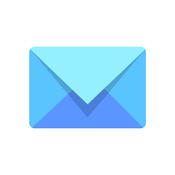 CloudMagic
Free from the App Store
Another option is the third-party mail app CloudMagic. This app has instant push email notifications for all types of account. This means you can have your email accounts from work, Gmail, or wherever, all stored in the same app. CloudMagic gives iOS 8 users a mail app which works perfectly for any email account you throw at it, and gives you one place to check all your notifications. CloudMagic also has a beautiful minimalist interface which suits iOS 8's new design very well, as well as being very simple to use. CloudMagic gives iOS 8 users a beautiful app, which boasts impressive functionality and compatibility.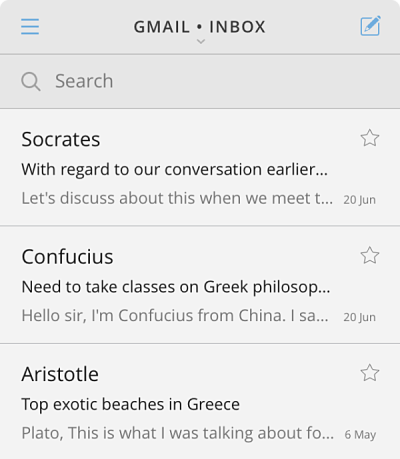 ---
Hopefully this guide cleared up how to get Gmail to work for you on your iPhone. If the native mail app doesn't give you the features you need, Gmail and CloudMagic offer impressive alternatives. If neither of these apps do it for you, there are a whole range of other mail apps to look through on the App Store. Some offer very specific features, so which app you use is up to personal preference. Give them a try, and if you think you've found a better alternative, be sure to suggest it in the comments!
Before you go
After spending over 20 years working with Macs, both old and new, theres a tool I think would be useful to every Mac owner who is experiencing performance issues.
CleanMyMac is highest rated all-round cleaning app for the Mac, it can quickly diagnose and solve a whole plethora of common (but sometimes tedious to fix) issues at the click of a button. It also just happens to resolve many of the issues covered in the speed up section of this site, so Download CleanMyMac to get your Mac back up to speed today.