OS X Mountain Lion (OS X 10.8) has hit the headlines recently for all the right reasons, and represents a substantial upgrade that most Mac users will want to acquire as soon as it's released. Many critics have already called Mountain Lion the best consumer OS, and although it's not perfect, with every iteration the features just keep getting better.



Many of Mountain Lion's features have been grabbing all the attention in recent weeks (such as the new Notification Center and deeper iCloud integration), but look a little closer and you'll find there are actually dozens of new features that have gone under the radar almost unnoticed. Every new version of Mac OS is a combination of major advances and incremental updates, and Mountain Lion certainly packs in enough new features to satisfy the majority of users.

Here are 5 of OS X Mountain Lion's features that you may not have heard quite so much about.
---
1. Safari Improvements
OS X Mountain Lion contains lots of subtle improvements over Lion that have gone unnoticed. One of the applications that contains quite a few improvements in the new release is Safari.
Some of Safari's new features and improvements are mentioned below.
Improvements to WebKit
WebKit is the underlying engine that Safari (and many other browsers) use to display webpages. Recent changes to the JavaScriptCore component have been discussed on the Internet, which means that web pages using Javascript will load much more quickly. Unfortunately, these improvements may not make it to Mountain Lion on launch, because changes to WebKit usually take a while before they're available in fully released software, but the improvements are bound to make an appearance in Mountain Lion sooner or later.
Permanent Reader Button
In Mountain Lion, Safari's Reader button is always visible and is now a slightly larger blue button located to the right of the search bar. Reader is an extremely useful tool to view web pages using an uncluttered and clean layout without advertisements, and its greater presence in Mountain Lion should be a welcome addition for most users.

Universal Search Bar
Safari in Mountain Lion uses a single address and search bar for both purposes. The standalone Google search box (or Yahoo or Bing if you've selected another search engine as your default); instead a single text box can be used to search history, bookmarks and the web.
As an example, if you type a name into the address bar you'll see a bunch of search links even if the item isn't already stored in your history or bookmarks.

Share Sheets
Mountain Lion's share sheets let you easily share content with relevant applications or websites such as Mail, iPhoto and Twitter. Safari has a built-in share sheet which lets you share that page other applications, for example sending the page to the Messages app or adding it to your Reading List.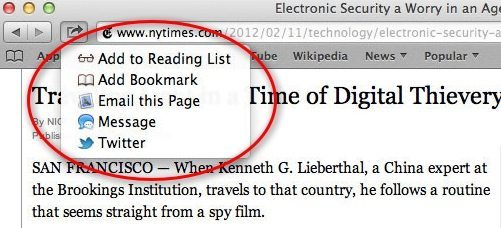 ---
2. Gatekeeper
Gatekeeper has caused some minor controversy but it's basically an added layer of security that helps prevent unauthorised applications and malware from invading your Mac.  We've included it here for the very reason that even though many people have heard of Gatekeeper by now, few people consider it major or exciting feature but it's going to be an integral part of OS X Mountain Lion every time you try to install an app.
Gatekeeper aims to protect novice users from installing untrusted applications that haven't come from the Mac App Store, and presents three options that can easily be configured in Mountain Lion's security settings.
The available security settings are:
Allow apps to be installed only from the Mac App Store (the safest option)
Allow apps to be installed from the Mac App Store and trusted developers
Allow apps to be installed from anywhere
Option 1 means that every app obtained via the Mac App Store has been thoroughly checked by Apple before it's allowed to be included in the App Store. There are also hundreds of user reviews and comments about each app in the store so you can determine whether anyone has experienced issues with it.
The second option means that App Store apps can be downloaded and installed, along with any third-party apps from trusted developers that have gone through the Apple certification process. This almost guarantees those applications are unlikely to contain any malware and present a very low risk to your system.
The third option allows applications to be installed from any source, just as they can today in Lion and previous versions of Mac OS. Experienced users prefer to enable this option, but even when the other options are selected they can be overridden at any time.
The new security settings are a step forward by Apple to help the more novice users keep their Mac free from undesirable applications that could harm the system or personal data, and even though it's a very simple set of choices (see below), it should help the Mac remain the most secure consumer OS there is.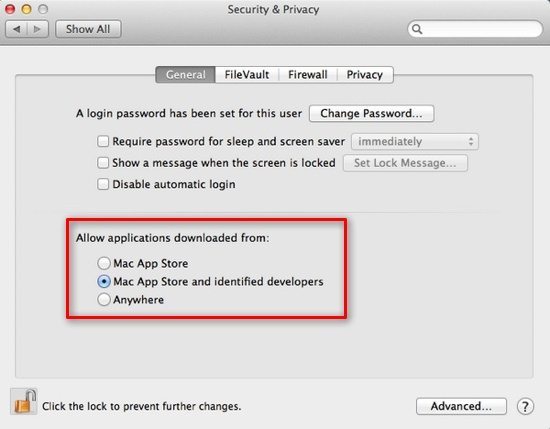 ---
3. Inline Find in Mail
Apple have also introduced a series of subtle changes to the new Mail app. One of those is Find, which at present in Lion pops up a separate window (see below) that prompts you to enter the desired text. Advancing to each occurrence of the search string involves hitting the Next button, but Mountain Lion eschews this approach in favour of a more Safari-like inline search function.

The new Find in Mail works just like it does in Safari (see below), and is much more user-friendly than the current version.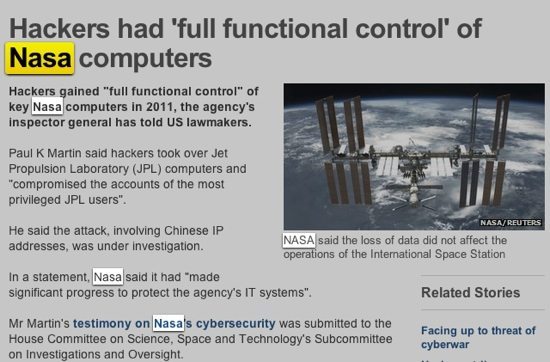 ---
4. VIP Contacts in Mail
Mountain Lion's Mail app introduces the concept of VIP contacts, and lets you "star" individual contacts to highlight their importance. In Mail's sidebar, the VIP category shows anyone you've designated as a VIP and enables you view all their messages with a single click, no matter what folder they're in.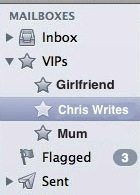 The preferences panel now gives the option to show notifications (which appear in the new notification centre) from various categories including VIPs only, further enabling you to streamline your productivity to show only the most important notifications at any time.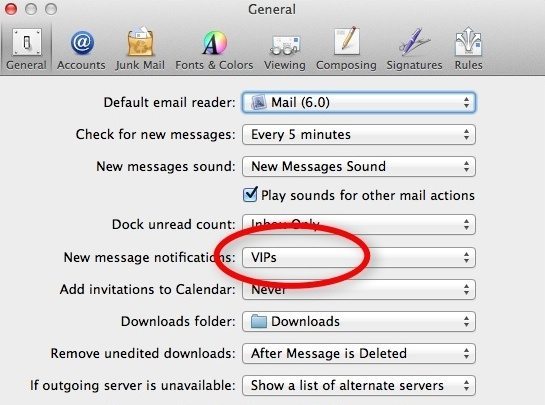 Mail's rules have also been updated to allow include VIPs. For example, if you're on holiday you might choose to send an out of office reply to friends but a different message to the most important people.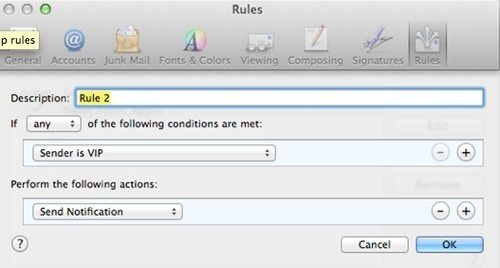 ---
5. Dashboard Tweaks
The Dashboard is where all your widgets reside, and in Mountain Lion they've had a minor UI change. To select a widget you don't need to scroll the horizontal at the bottom of the screen like in Lion. Instead, all widgets are displayed simultaneously in a Launchpad-style layout.
The new widgets look slightly different too, with more ways to view each available type. For example, in the Stocks widget you can flip through the various information types using arrow buttons that appear at the bottom.
The Dashboard changes aren't huge but widgets are now easier than ever to use. Hopefully in future, the Mac App Store will also include a way to download new widgets (at the moment they're only available from the widgets page on the Apple website).
---